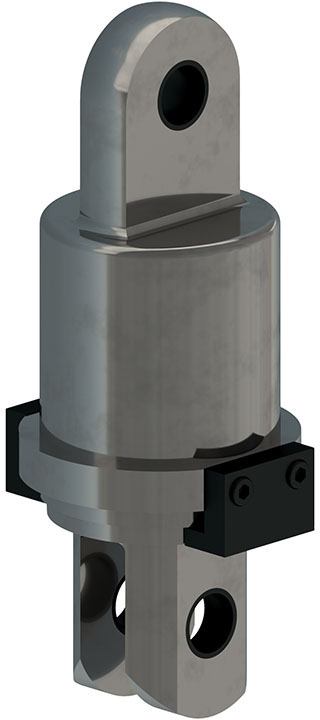 Miscellaneous
Lockable Swivels
Reliance Barker Davies offers lockable swivel designs. These designs meet all the typical design requirements of our balance rope swivels, including:
10:1 (min) Static Factor of Safety.
15:1 (min) Static Factor of Safety on all Axially-Loaded Threads.
Proof-Loaded at 2.5 x WLL (working load limit).
Ultrasonic testing of materials to detect defects or inclusions.
Lockable swivels were first designed for intermittent use in non-rotating flat balance rope applications. Under normal operating scenarios, the swivel remains locked and does not rotate. However, in the inadvertent event of a flat balance rope becoming inverted, the swivel can be unlocked and rotated to correct the situation.
Despite this, lockable swivels can have various other applications. Each swivel can be rated to a custom maximum torsional load appropriate for the desired application.